Sabre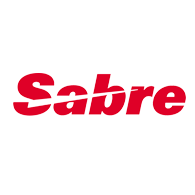 Sabre
Leading technology solutions provider for airlines, hotels and travel agencies
Sabre is a technology solutions provider to the global travel and tourism industry. Sabre offers a broad range of technology solutions that are used by travel suppliers (airlines, hotels, car rental outlets, railways, cruise lines and tour operators) and travel buyers (travel agencies, travel management companies and corporate travel departments) to plan, market, sell, serve and operate their businesses.
Sabre's global distribution system provides access to over 400 airlines, 175,000 hotel properties, 17 cruise lines, 40 car rental brands, 200 tour operators, 50 rail carriers and 435,000 travel agencies.
How we work with Sabre
Merchants who work with Sabre – either Sabre Enterprise Payment Gateway or Synxis, the Internet Booking Engine for hotels – can connect to TravelHub to get access to payment processing on all Worldline platforms. TravelHub is already integrated with Sabre, merchants only need to complete some simple configurations to start processing payments with TravelHub.

Supported flows
Authorization
Authorization + Capture
Refunds
Batch capture and refunds
Capabilities
Credit cards (+ 3D secure v1)
Alternative Payment Methods
Real-time updates
Offline updates
---